Oxnard Mobile Truck Repair
Oxnard Mobile Truck Repair – Truck Repair Services – Oxnard, CA
Oxnard truck owners have a number of choices when it comes to repairing their trucks. However, Oxnard Mobile Truck Repair is the only choice that offers the best combination of quality repairs, convenience, and affordability. We are the only choice for Oxnard truck owners who want the best possible repair experience. Our team of experienced mechanics will work diligently to get your truck back on the road as quickly as possible. Let us show you why Oxnard truck owners choose us for all their repair needs!
Call (805) 394-3893 now!
About Oxnard Mobile Truck Repair
Oxnard Mobile Truck Repair has been the Ventura County residents' top choice for quality truck repair services for many years. We are a family-owned and operated business that takes pride in our work. We specialize in industrial vehicle maintenance and repair, including semi truck repair, big rigs, farm equipment, highway equipment, and buses.
Oxnard Mobile Truck Repair employs only the most skilled and experienced technicians for all truck repairs, using only the best quality parts available. Our priority is customer satisfaction above all else, so you can be sure we will always do our very best to meet or exceed your expectations. If reliability and top-quality services are what you're looking for in Riverside County, look no further than Oxnard Mobile Truck Repair! Contact us today at (805) 394-3893 to schedule a consultation or service appointment, or visit our website for more information about our services.
Oxnard Mobile Truck Repair Services
Fleet Service
If you manage a fleet of trucks, give us a call so that we can set up preventive maintenance. This way, we'll come to your location and service all trucks simultaneously. Not only is this more convenient for you, but it will also save you money in the long run. Call us today at (805) 394-3893.
Caltrans Inspection
Every truck that arrives at Oxnard Mobile Truck Repair undergoes a thorough check by our staff to ensure that it meets California Department of Transportation requirements. Before they go on the road, we give Caltrans inspections to all vehicles. Whether your vehicle needs a simple tune-up or an extensive engine repair, our Oxnard Mobile Truck Repair team is here to assist you. We have a diversified list of services to keep your vehicle in excellent working order. We also offer 24/7 emergency roadside assistance, so you can rest assured that we're always here when you need us.
Engine Diagnostics and Repair
With extensive experience repairing all types of truck engines, Oxnard Mobile Truck Repair is the go-to name that locals trust. You can have peace of mind knowing your engine will be well cared for.
If your engine isn't running properly, let us know. We'll come to you and assess the situation before giving you a free estimate. Our team of highly skilled professionals can handle any size engine, so you don't have to worry about your truck being out of commission for long.
At Oxnard Mobile Truck Repair, we understand the importance of keeping your truck in good working order. That's why we provide a comprehensive range of services, including engine repair and transmission repair, as well as brake servicing. We also supply around-the-clock emergency roadside assistance, so you may sleep easy knowing that we're there when you need us.
For the best truck engine repair in Oxnard, call on Oxnard Mobile Truck Repair at (805) 394-3893. We'll get your truck running like new in no time.
Transmissions
Few businesses are as qualified as ours for repairing industrial vehicle transmissions. We're familiar with the inner workings of torque converters, brake bands, valve bodies, and other crucial components. This allows us to quickly identify and repair any transmission problem, whether a little adjustment or a complete rebuild.
We can assist you with any industrial vehicle, whether a truck, bus, construction vehicle, or heavy-duty farm equipment. We have extensive expertise in repairing transmissions for trucks, buses, and other commercial vehicles. Don't wait to get your car in if it isn't shifting properly; bring it to us immediately. We'll try to get it operational as soon as possible. Give us a call at (805) 394-3893!
Brakes
There's no doubt that brakes are one of the most important safety features on any vehicle. If they're not working properly, it puts you and everyone else on the road at risk. That's why you must have a reliable brake repair and maintenance service that you can depend on.
Here at Oxnard Mobile Truck Repair, we are the experts in repairing every aspect of your braking system. From brake lines and hoses to calipers and rotors, we'll ensure that your truck can stop on a dime no matter what emergency you find yourself in.
Don't hesitate to contact us if you're having difficulties with your truck's brakes. We'll be delighted to determine the problem and repair it as soon as feasible. We understand the significance of good braking in big trucks, so we'll do everything we can to get you back on the road safely and quickly.
Trailers
At Oxnard Mobile Truck Repair, we can handle any, and all trailer repair needs you may have. No job is too big or too small for our skilled team of experts. We work on all trailers, from hitches and locks to clasps and lighting. Plus, our reefer unit repairs are second to none! You can rest assured that your trailer will be in good hands when you bring it to us.
Here at Oxnard Mobile Truck Repair, we know that trailer downtime can cost you money. That's why our skilled team works hard to get your trailer up and running again as fast as possible. In many cases, we can even offer same-day service for urgent repairs. Plus, if you need assistance getting your trailer to our shop, we'd be happy to provide safe and reliable tow services. So if you're looking for high-quality repair work performed by experienced professionals, give us a call today. We'll take care of everything for you so you can get back to business as soon as possible. Dial (805) 394-3893 now!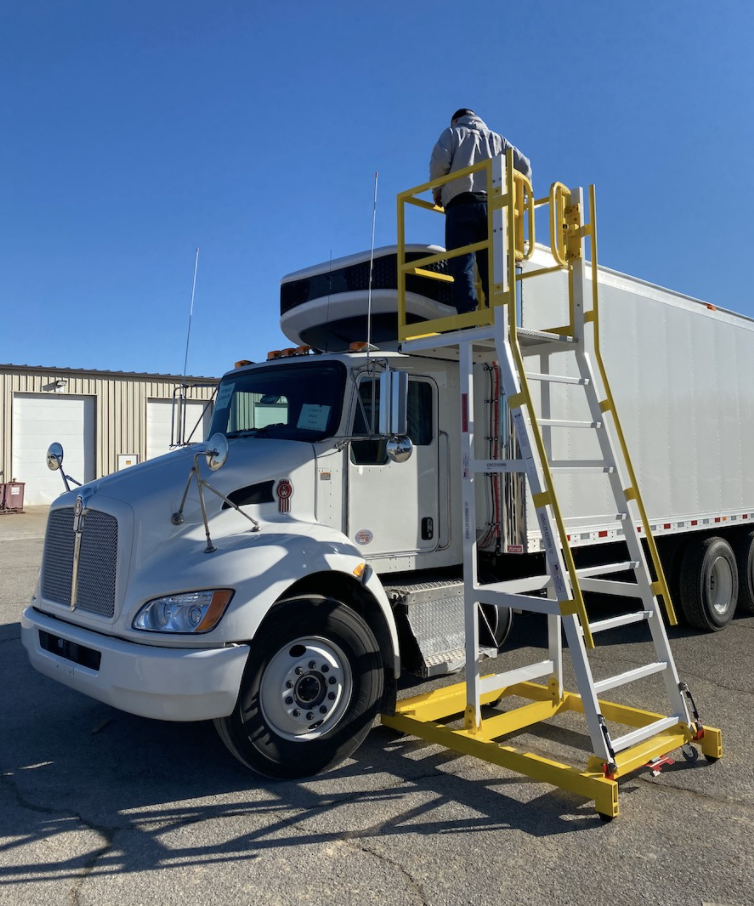 Contact Us Today
We all know that feeling. It's late at night, you're out on the open road and your truck breaks down. You don't know what to do. Relax, Oxnard Mobile Truck Repair is here to help! We offer a wide range of services for truck owners in Oxnard, from repair to maintenance to customizations. Contact us today at (805) 394-3893 to get started!